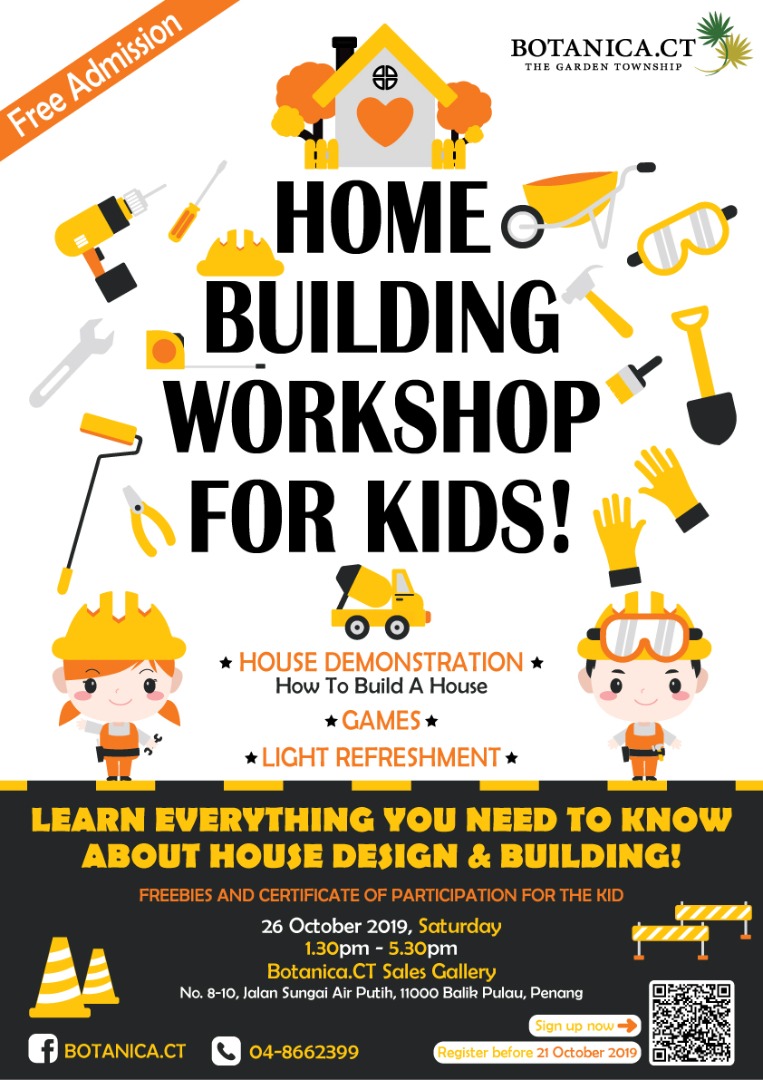 December 16, 2019
|
Event
WHAT A FUNTASTIC TIME WE HAD AT BOTANICA.CT LAST WEEKEND!
On 26th October 2019, interesting and practical tutorial conducted by experienced personnel at the recent Home Building Workshop for Kids. Overall the workshop content has been informative and interesting from viewing various building materials & heavy machinery, bricklaying session, 3D puzzle contest to tour of show house.
We hope all the participants truly enjoyed the session as much as we did!