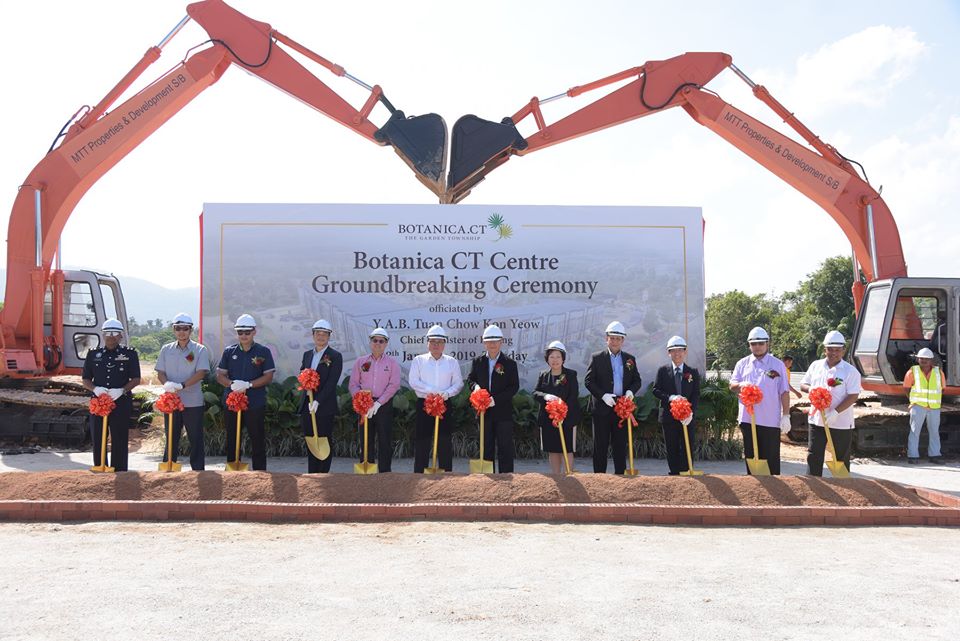 On 8th January 2019, Botanica CT Centre groundbreaking ceremony is a special occasion that marks a major milestone for Botanica.CT!
We would like to thank everyone for attending the ceremony today! Needless to say, it was a great success. A huge thank you to our Penang Deputy Chief Minister YB. Dato' Ir Haji Ahmad Zakiyuddin Abdul Rahman for officiating the event.
Our thanks also to Penang State Exco for Domestic & International Trade, Consumer Affairs & Entrepreneurship Development YB. Dato' Haji Abdul Halim, our three anchor tenants key persons Dato' Seri Mohamed Azahari from KFC, Mr. Sydney Quays from Starbucks and Mr. Ho from TF Value-Mart and other VVIPs for gracing the ceremony.